At All-Energy Australia 2023, Growatt showcased its latest energy storage products for Australian homes, businesses and communities. These include its MOD 3-10KTL3-XH battery-ready inverter series, the WIT 50-100K-H commercial hybrid inverter, APX batteries and the all-in-one solution – EASE 3-6KTL 5-40kWh-H.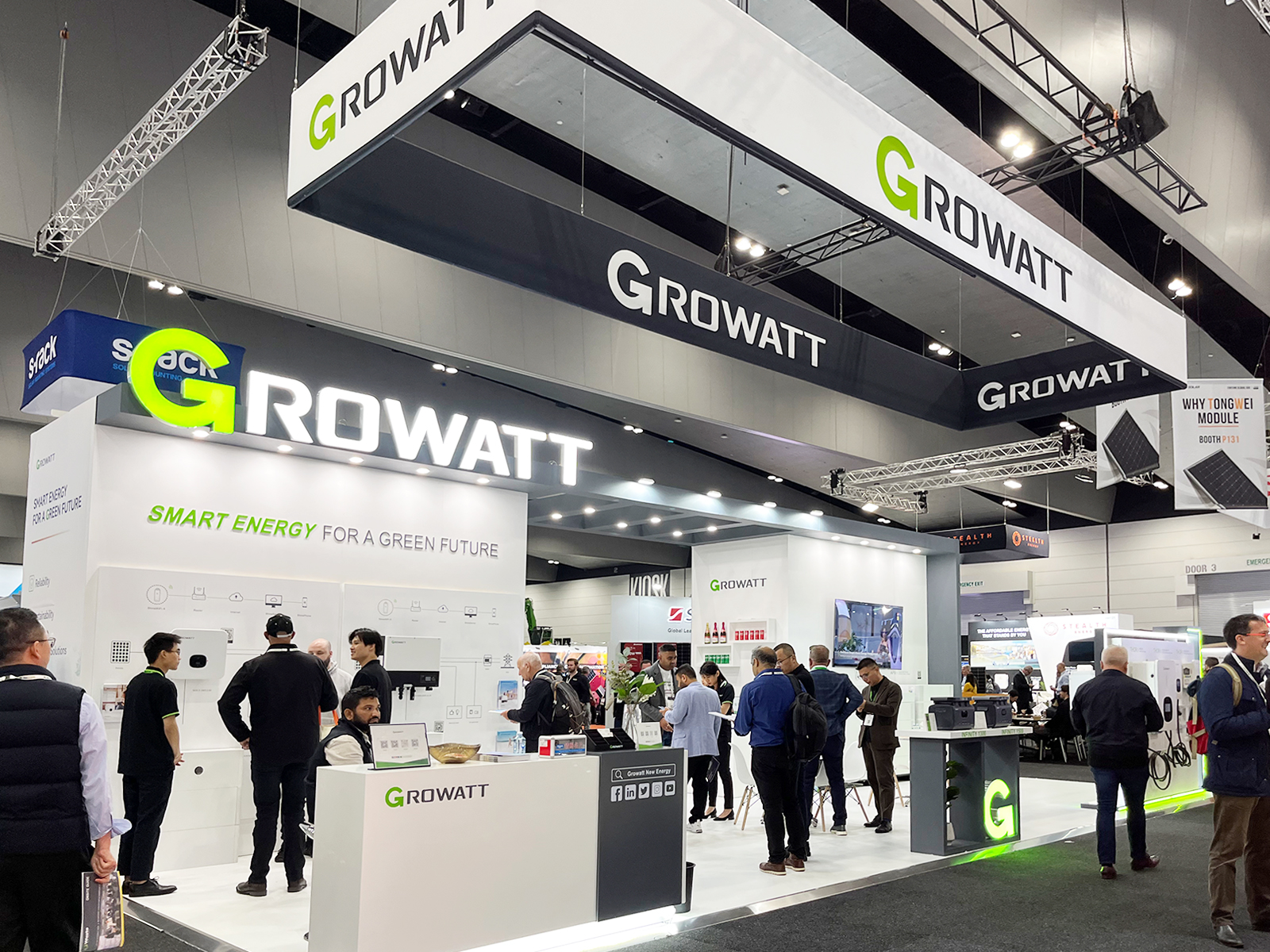 Growatt Vice President Frank Qiao highlighted, "As the pioneer in the global P market, Australia's growing demand for energy storage is unmistakable. Drawing upon our extensive experience in the local market and our robust R&D capabilities, Growatt exhibited diverse products characterized by their high efficiency, integration, and reliability at this year's event."
Following the successful launch of the MIN-XH series in Australia, Growatt introduced the MOD 3-10KTL3-XH, a battery-ready series inverter for residential and commercial use. This inverter features flexible and easy integration with the company's APX HV battery, which has a stackable modular design to provide an energy storage capacity from 5 to 30kWh. Each APX HV battery pack is equipped with a built-in energy optimizer, enabling independent charging and discharging while supporting the compatibility between new and existing packs.
Debuting at the show, the newest EASE 3-6KTL 5-40kWh-H storage solution received great attention with its all-in-one design that combines inverter, battery, and smart meter into a single system, which aims for a straightforward yet efficient approach to energy storage utilization. In addition to simplified installation processes, the EASE ensures robust performance with a maximum input current of 16A, a built-in UPS function, and a storage capacity of up to 40kWh.
Catering to the energy storage needs of commercial and industrial sectors, Growatt presented the WIT 50-100K-H & APX Commercial Battery solution. With a built-in UPS and black start function, this solution guarantees a seamless transition to backup power in case of a blackout or when the main power source is unavailable. Additionally, it supports the paralleling of up to three units, reaching a total capacity of up to 300kW and a battery capacity from 129kWh to 200kWh. With 10 MPPTs and a 100% unbalanced output function, the WIT delivers flexibility in project design and reliable, efficient electricity supply in three-phase system.
Additionally, Growatt introduced its portable power series, comprising the Infinity 1500, Infinity 1300, and VITA 550. These products are equipped with fast-charging capabilities, UPS functionality, and varying capacities, catering to applications such as emergency situations, outdoor activities, and professional use.
Source: pv magazine